En Route to Calabash 2016; Friday Night with the Indigg Family
June 5, 2016
Last Friday I went on an interesting journey to Calabash 2016 held at Jack Sprat, Treasure Beach, St. Elizabeth. Upon approaching the bus to leave Kingston, I was greeted by talented Indiggnation keys player/Producer/ Skateboarder Paris LaMont. Yeah, you guessed it I was traveling with band members of the Indiggnation group who were also accompanied by Sevana, her stylist Tia and newly formed band.
At a quarter to Two, we moved out traveling along the lovely south coast of the island of Jamaica to Treasure Beach. With herbalist like Zuggu, Kongz and Paris LaMont, it wasn't surprising the back of the bus turned into The Smoker's Club. I used this Journey to catch up with Paris who I haven't seen in a long while and had reached out to via Facebook that we needed to catch up soon. Funny how the universe works, we both had no clue we would meet up on this day. As we got closer to St.Elizabeth it begun to rain, I got a bit worried that the event would have been rained out, but thankfully that was not the case.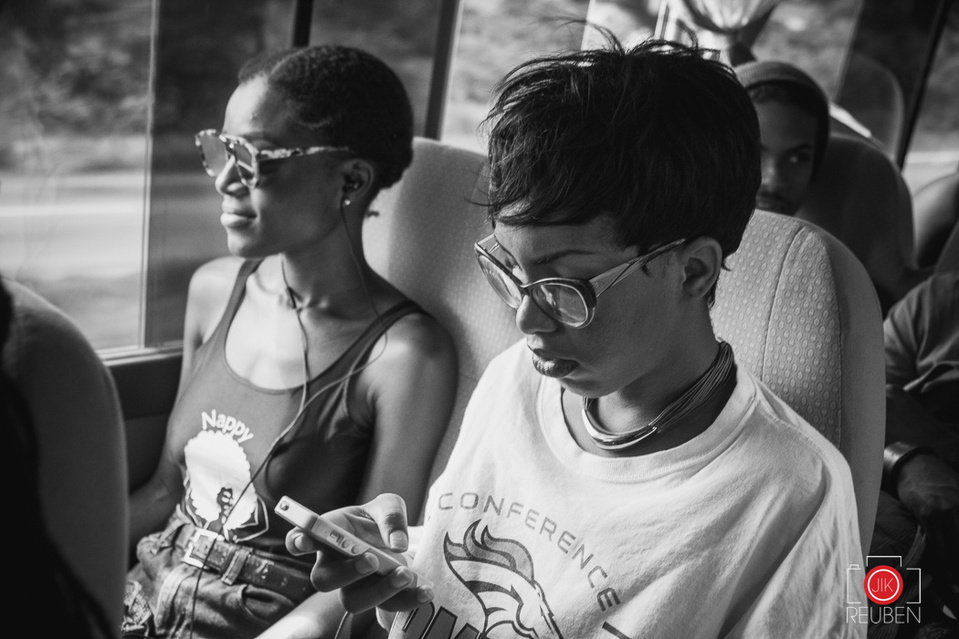 When we arrived, the rain had just broken and the tarps were being pulled off the stage equipment to commence the sound check with the two bands who were featured to close the first night of the three day event.
First up for sound check was was the Indiggnation band, the men grabbed their instruments and graced the stage.
Indiggnation Band members:
Keyboardist and Effects vocals - Paris Lamont
Drummer - Kongz
Lead Guitarist - Monty
Guitarist and vocals - Zuggu
Bass Guitarist - Danny Bassie
Supporting Vocalists - Shenae and Keiko
In the middle of sound check, Protoje arrived to the venue and quickly join the band on stage. After he spent time contemplating until he was joined side stage by Claire, Lindsey, Sevana and Tia to share a few words and jokes.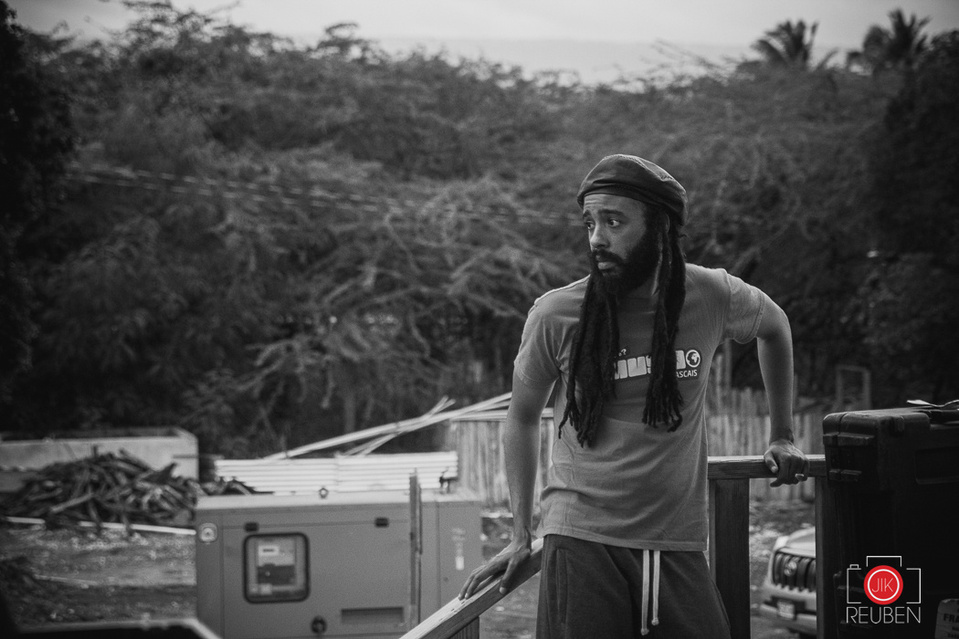 As nightfall came and with soundcheck running late, Sevana and her band spared no time to do a quick soundcheck.
Sevana's band members:
Keyboardist - Rhoan
Bass Guitarist - Kawain
Drummer - Makiri
Guitarist - Nicolas
After soundcheck we dispersed, some hung around the festival grounds and others went to the villa we received to prepare and rest for the show. During this time while members waited their turn to get ready, a few of us sat down to play a game Lindsey told us about called "Music Battles". The game is played by splitting into groups and having a mediator who would select a word. When the word is selected each team has to find and sing a song hat has that specific word in it. With room divided in two groups; Team A and C we commenced, the mediator who was Claire; also had the task of pinpointing when a group made up a song or changed lyrics to suit a word. It was a really fun and at times challenging game, that I thoroughly enjoyed. At the end of the game team C won with 10 points while team A obtained 7 points.
After the game Paris and I joined Sevana who was already dressed in her room while she was styling her hair and applying Keiko's make-up for the show.
Now its time for the part you guys all wanted to see! The performance!
The audience was in for a double treat Friday night from Sevana; as they were the first to hear her perform with her own band. They also had the opportunity to see her perform songs that will be released later this year on her debut EP entitled "Sevana".
With the crowd pumped up by Sevana's powerful and lovely performance, it was time for Protoje and the Indiggnation. Fresh from performing In the US and UK, this was their first time performing again in Jamaica and of course they delivered a great performance. Protoje being a child of St. Elizabeth, without failure reminded the audience that the parish is not only known for being the Bread basket but also for really talented entertainers!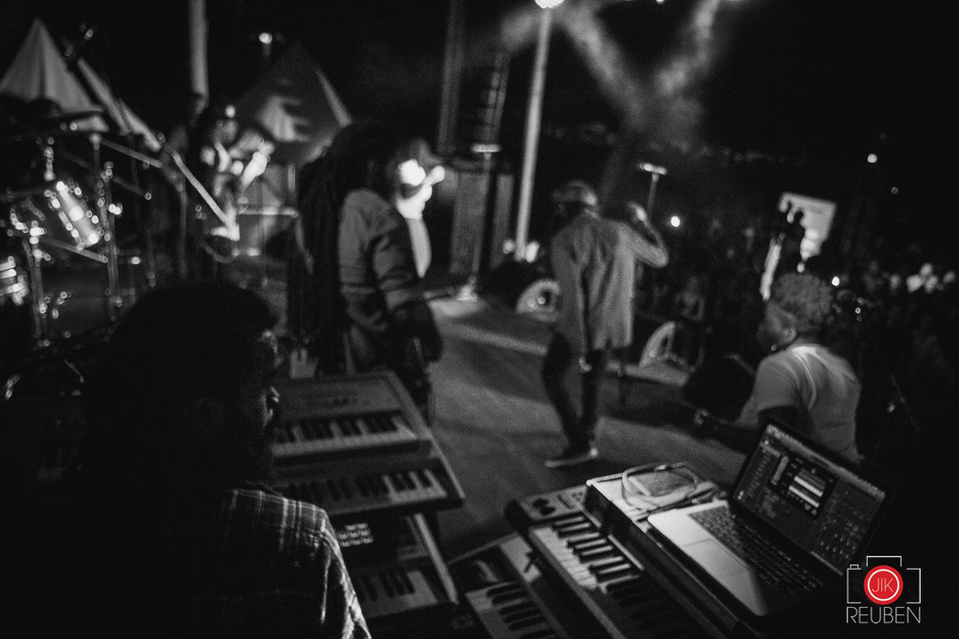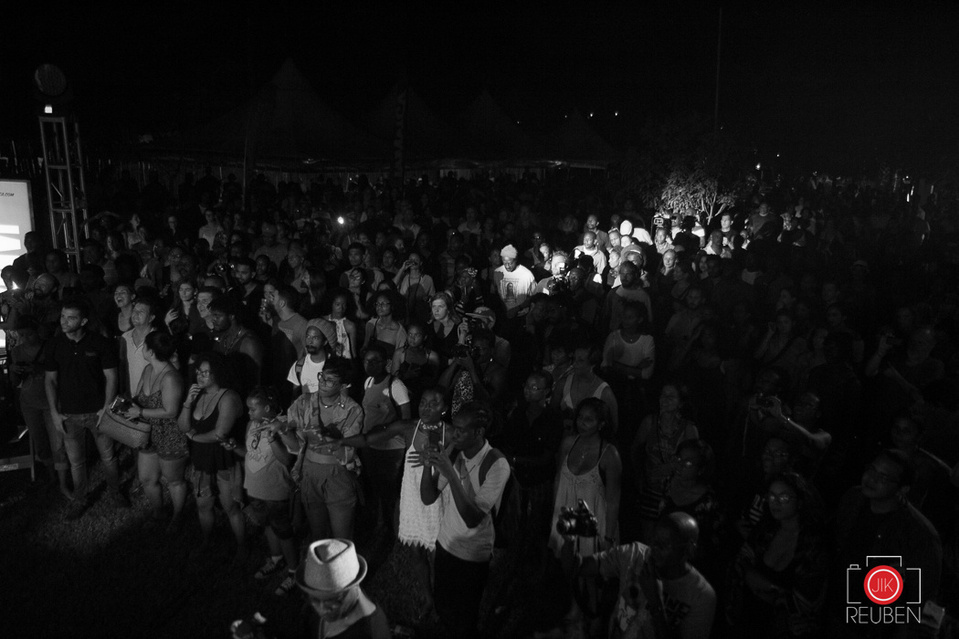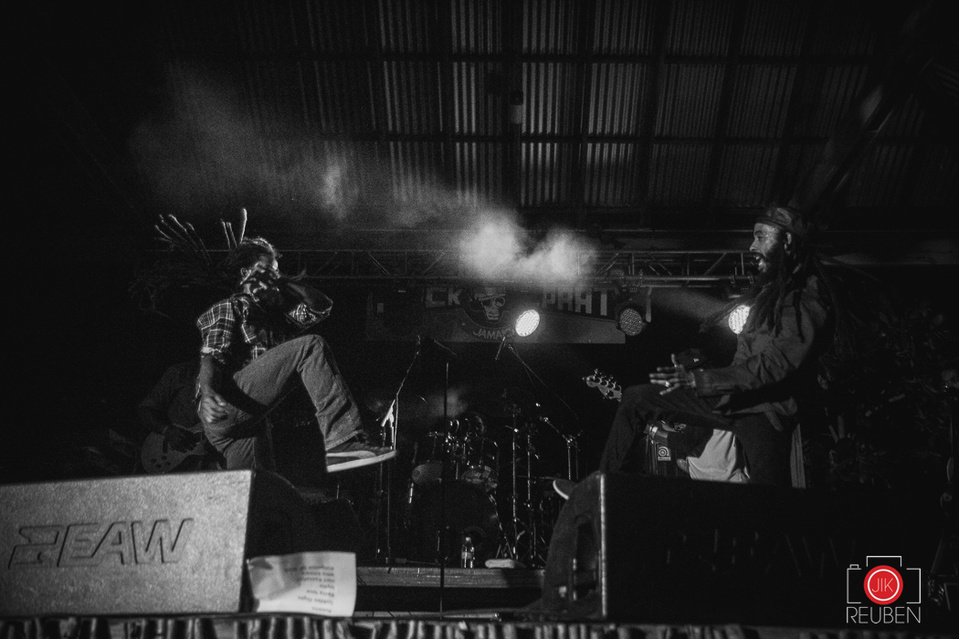 After those two performances and long day starting with Physio-Therapy I was exhausted but happy to have experienced it. The Indigg family and I packed up and headed into Kingston. I hope you enjoyed reading and viewing my latest blog.
-The Visual Ninja, Jik-Reuben Pringle
June 2016